SERVING WESTPORT, GREENWICH, NEW CANAAN, CT & BEYOND!
When it comes to your home's interior, you want a design that is going to bring you the most satisfaction, as it is your space, and you spend the most time there. Jan has the vision to provide your home with the theme and design that you desire. If you are in the area and need an interior designer with the eye to enhance your living space, give Jan a call. You will be pleased with the aesthetic transformation of your living space.
Take a look at some of our recent projects. As you can see, Jan finds a way to make the most out of every room. No matter the style you need, Jan will make it work. Many people have relied on her services when an interior designer is needed. If you see something you like, let Jan know. If you have ideas for something else but can't quite achieve the style, allow Jan to make the transformation for you! Rely on her today for interior design services and get the style home you have always dreamed of!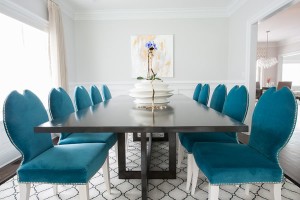 SEE WHY PEOPLE CONSTANTLY CHOOSE JAN HILTZ INTERIORS
When it comes to finding the right interior designer, Jan does not have to do much talking. She simply lets her work speak for her. Throughout the website, you will find a wide variety of quality interior design projects she has completed for people all over Connecticut. Your home is one of, if not, your biggest investment. You deserve to have your home look exactly as you want it to look. Jan has the ability to listen to your wants and create a space that best represents what you are looking for, or offer you ideas for designs when you need her expertise! Remember, if you are in the Westport, Greenwich, Stamford, New Canaan, Darien and Wilton, CT areas looking for an interior decorator with an expert eye for design, give Jan Hiltz a call today!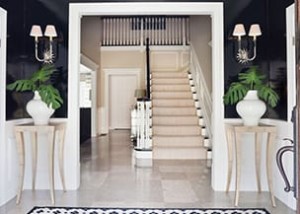 When Should You Call Jan?
Although every project differs, it is generally better to call sooner than later. Interior design takes planning and planning sooner allows for a better execution of the service. If you are working with a new building or new home, it could be very beneficial to get in contact with Jan before the building even takes place.
This gives you a chance to get a better layout for electrical outlets which can play a big part in minimizing wire exposure for lighting.  You need to account for where items are going to be placed in each room. How much space will be available, if everything will fit, and so much more.
Calling Jan early on in the stages of new construction can end up saving you money in the future if you ever have to do remodeling. If anything, it will save you a whole lot of frustration. The key is planning and calling Jan as soon as you can before everything gets set into place.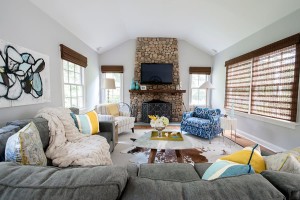 Covering All Aspects Of Interior Design
Interior design is not all about the aesthetics of a room. Though the end goal is creating a room that is visually pleasing, there is much more that goes into the entire process. A properly designed room will offer more than its good looks. A properly designed room is one that is also functional and safe. Believe it or not, interior designers have to be aware of building codes, inspection regulations and be able to read blueprints.
It is important that interior designers work closely with the architects, civil engineers, mechanical engineers, and construction workers. Remember, interior design is far beyond decorating. So if you are building a house, remodeling your current home or renovating a commercial building, it is best to get in touch with Jan right from the start. This will allow her to do her absolute best work from square one, bringing you the results you desire!