If you are currently living in the Greenwich, CT area, or you are thinking about moving to it, then you understand how wonderful of a place it is to live. In fact, in 2005, CNN/Money and Money Magazine ranked Greenwich first in their "100 Best Places to Live in the United States".
Greenwich is actually named after a borough of London in the United Kingdom and is the largest town on Connecticut's Gold Coast. It is home to about 62,396 people. Here, you have opportunities to enjoy beaches, parks, tennis courts and much more.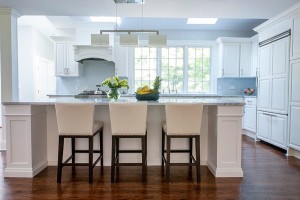 Jan Hiltz, Interior Designer
Though there are many wonderful things to do and see in Greenwich, it is important to have a living space that allows you to relax. Something aesthetically pleasing to your eyes. Jan Hiltz is the interior designer who can accomplish this. When you choose Jan, you get an expert interior designer who has the ability to see your current home and create a vision of how your new improved interior will look.  Jan will guide you to and allow your dream interior to become a reality.
Remember, if you are tired of the way your homes interior looks and you want to make a change but don't know where to start, rely on Jan Hiltz Interiors. Jan proudly serves the Greenwich, CT area and wants you to love your home!