Learn More About Wilton, CT
Rated by CNN as one of the top 25 places to live, Wilton, CT is a picturesque town with a rich history. The town was first recognized as a parish in 1726 and later served as a hub of activity in the Underground Railroad. Today, Wilton is home to everything from successful start-up companies to global corporations, as well as a population of approximately 18,000 people.
When most people think of Wilton, CT, they think of a home. It's no wonder. Those who love architecture will take note that approximately 500 restored 18th– and 19th-century homes are in town. There are also a number of homes and other buildings on the National Register of Historic Places, including the David Lambert House, Hurlbutt Street School, and Weir Farm National Historic Site.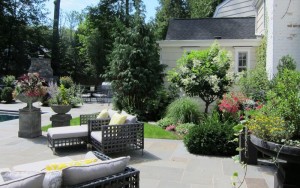 Beyond that, there is plenty to see and do in Wilton, CT! Head to the town center for dining, entertainment, and shopping. Visit the Bow-Tie Cinema to catch the latest blockbuster, or stop by the Village Market to see what's on the shelves. Nature lovers should also take a walk along the Norwalk River Valley Trail, and families should take advantage of the Wilton Little League and many parks and recreation opportunities in town.
Need Interior Design in Wilton, CT?
If you have just moved to Wilton, CT and are looking to make your home picture perfect, turn to Jan Hiltz Interiors LLC. Interior designer Jan Hiltz's work speaks for itself. Featured in local magazines and beloved from London to Boston to Manhattan and beyond, Jan takes pride in delivering a unique look for each client, one that blends comfort, good taste, and a hint of the unexpected.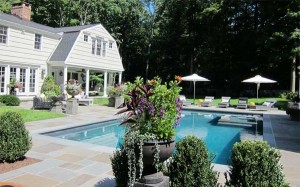 Let Jan show you what comfort truly looks like and help you make your new house a home. Call today to schedule a consultation!